Podcast (ten-minutes-with): Play in new window | Download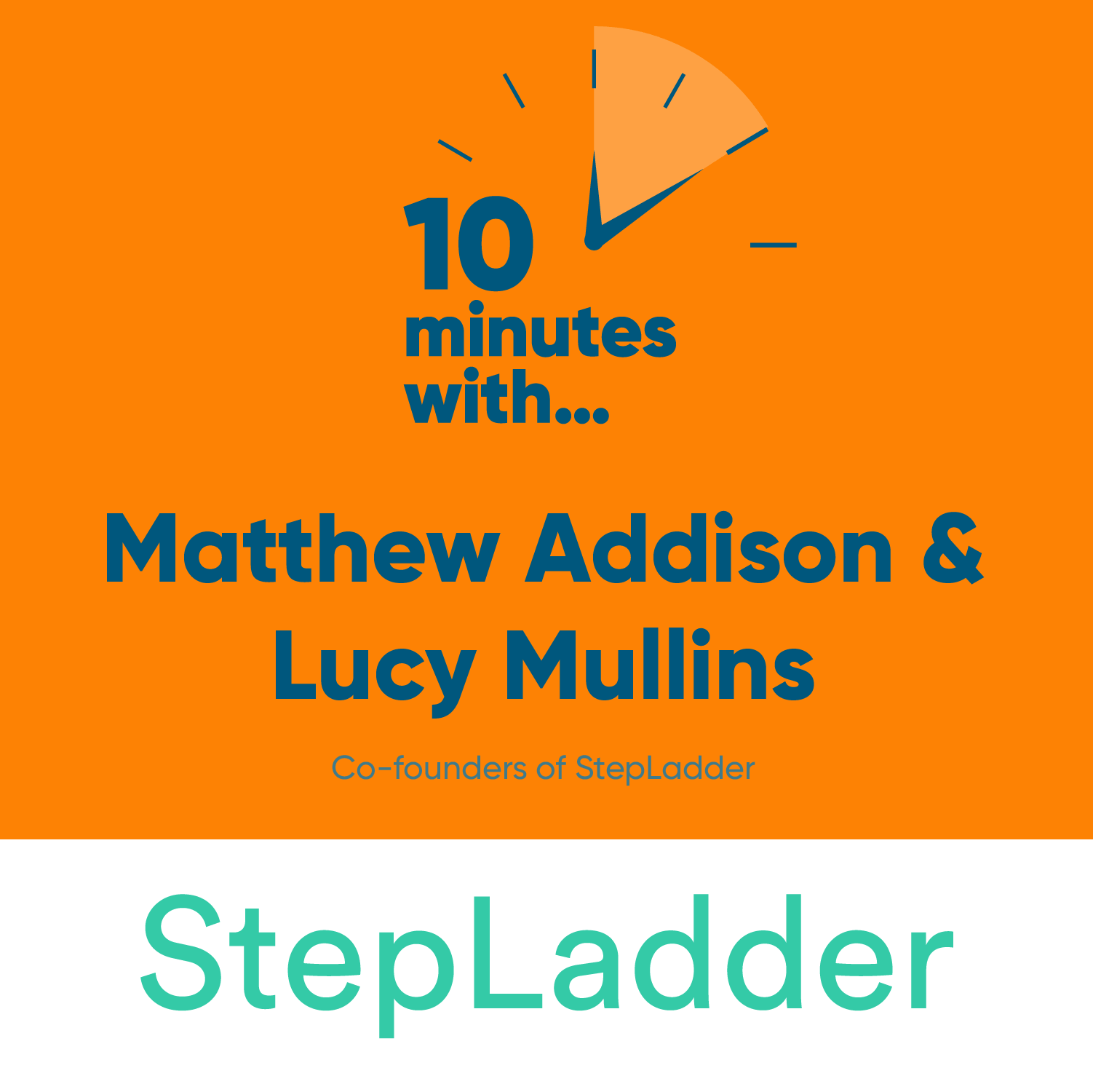 This week's episode of Ten minutes with… we're joined by the co-founders of StepLadder, Matthew Addison and Lucy Mullins. StepLadder is on a mission to help people achieve their dream of owning their own home.
 Matthew Addison, Co-founder & CEO
Matthew started StepLadder to make a lasting positive impact on UK first-time home buyers and fix a broken system.  Originally from California, Matthew's spent nearly 15 years in finance and investments in London at firms including Cheyne Capital, where he was a partner. He began his career at Goldman, Sachs in New York.
StepLadder is his second mission-driven start-up, the first (LevelAccess) being founded, while still at Stanford, to empower technology compatibility for people with disabilities. The StepLadder circles model comes from his Wharton MBA/MA graduate school work in Brazil and faith in collaborative finance.
Lucy Mullins, Co-founder & Head of Membership:
 Lucy fell in love with the StepLadder's mission as soon as she heard it – helping people achieve the dream of owning their own home.
Lucy is part of the founding team at StepLadder and leads the team responsible for educating potential members on how StepLadder could help them. She is devoted to ensuring they have a fabulous experience from initial contact through to buying their first home and beyond. She also works with HR and Benefits Managers who want to offer StepLadder as part of a financial wellbeing and employee benefits strategy.
Lucy has spent her career motivating and supporting people to reach their goals, as an executive coach and sports psychologist. She is Co-Director for the Postgraduate Certificate in Professional Coaching at Leicester Castle Business School and is currently writing her first book – a handbook for millennials to navigate working life. Lucy started her career at HSBC in London and has held relationship management and leadership roles in financial services and higher education.
Don't miss this exciting episode or listen to more here!